I completed the "Ride to Conquer Cancer for the Chris O'Brien Lifehouse" over the weekend. With the able assistance of @jasonelston, our "Small Actions" team managed to raise $5,000 as well as punish ourselves over two days to complete the 200k distance (technically, it was just under 200k). 
The event was very well organised, the turnout fantastic and the ultimate aim - to raise as much money as possible for cancer research - was certainly realised, with over $5.7m donated.
I did quite a bit of training for this year's ride but back-to-back 100k rides was still pretty challenging, but not so challenging that I won't be back next year!
Here are a couple of photos from the event.
The Start Line, 7:00am Saturday morning:
A well deserved beer for ~1,600 cyclists in Camden (the midway point) on Saturday evening: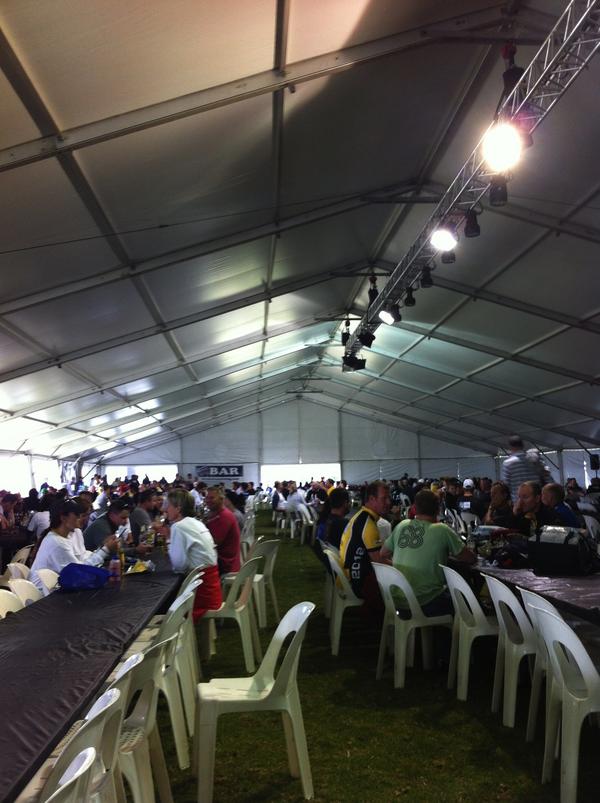 Tent city for ~1,600 cyclists and support crew: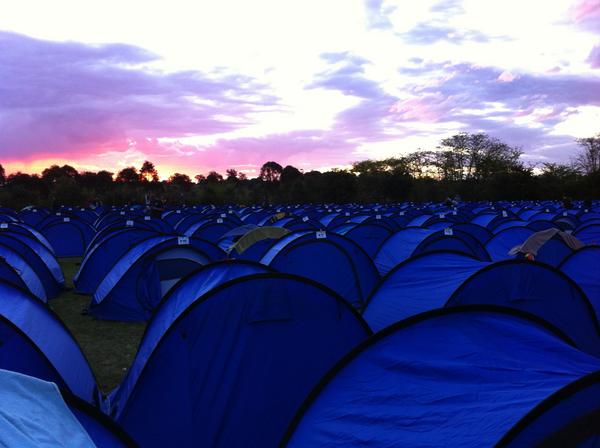 The Finish Line (Saturday morning 11:30am):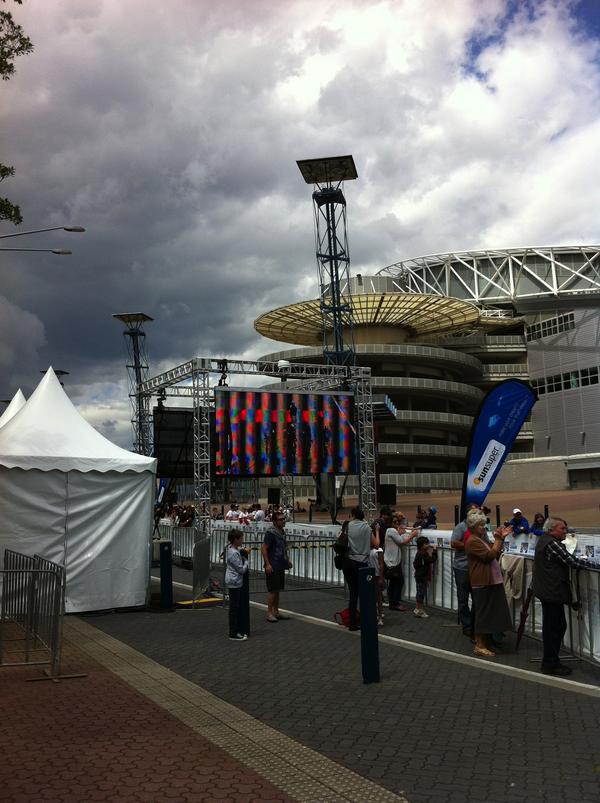 Apologies for the crappy photos - I was shattered by the end of it. I think I was trying to get a shot of the finish line screen on my phone, but it didn't quite work out.
And finally, a HUGE THANKS to all of the people that donated for the ride. You helped contribute to the MASSIVE $5.7m raised by the event. That really is a fantastic achievement, so thank you all.